ACCOMMODATION 
Athletes & Officials
UNI-HOTEL university dormitory
Capacity of beds: 600
Type of rooms: 2 x 2 apartments and 3 beds rooms
Room cleaning: every second day
Additional services:

Laundry:

Option 1: The hotel has 3 laundry rooms with 1-1 washing
machine for free use at own risk. Information on booking and use of the laundry rooms is available at
the hotel's reception.
Option 2: The organizers provide a laundry service (only for competition uniforms, top and bottom) at a charge. Drop off and
pick up point is located at the accreditation centre. The laundry will be cleaned within 24 hours, so in case of emergency, please make sure to have enough time for this procedure.
Rules of the Laundry Service will be avaible at the accreditation centre. Laundry is collected in laundry boxes, the cost of one amount of this box is 15 €, if a group's laundry does not fit in one box it will cost 15 € / laundy boxes.

Meeting rooms

UNI-HOTEL has 3 meeting rooms for 20-30 person, table, chair, projector and flip chart are available on request. Electricity and internet access available. The meeting rooms can be booked at the info point
of the dormitory.

Info Point

The info point is located at the hotel's lobby.
Trained volunteers will provide necessary information and assistance to all participants (competition, transport, menus, restaurant
opening hours, extra services, etc.).
Info desks working hours are from 06:30 until 22:00.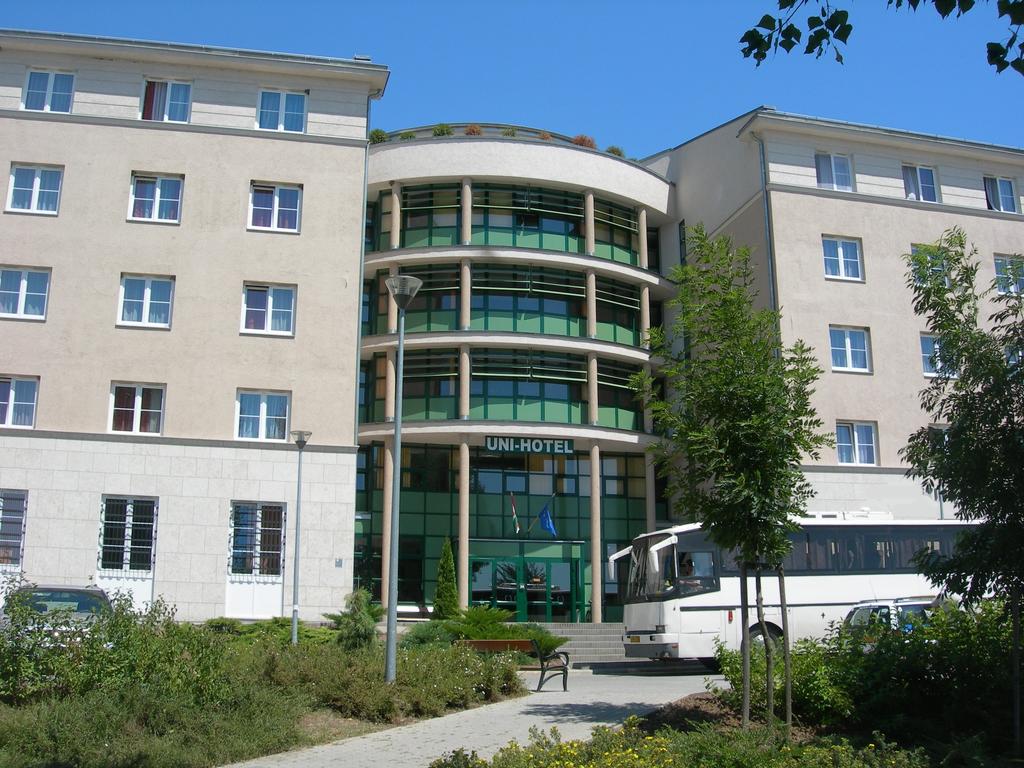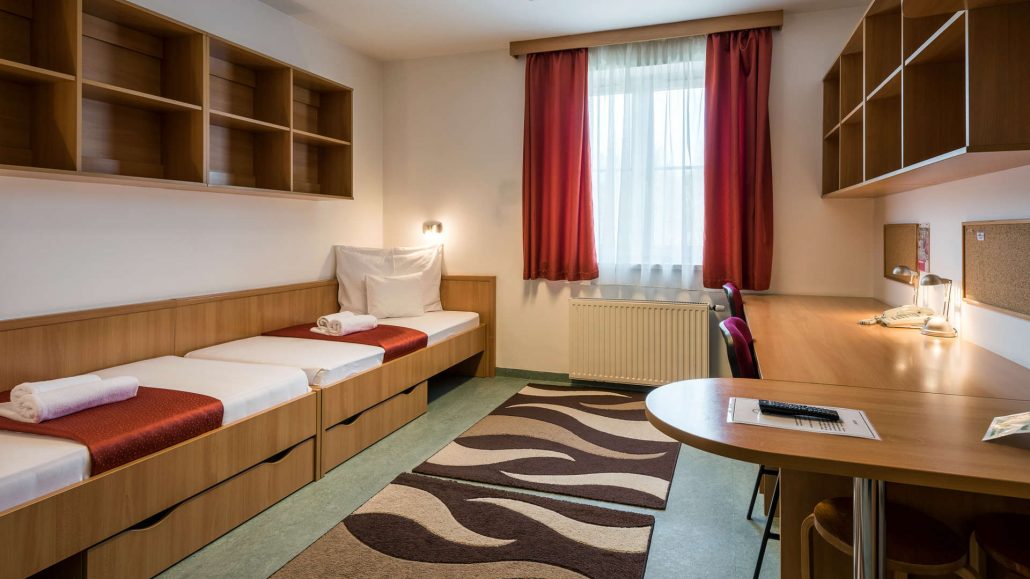 REFEREES, EUSA, VIP
City Hotel ****
Capacity of beds: 50
Type of rooms: Double-bed rooms, single rooms
Services: wellness, laundry, wifi, parking
Room cleaning: every day
Distance from Campus: 3,5 km.