MEET SARA GASPAR, VOLUNTEER COORDINATOR
Please introduce yourself in a few sentences.
I am a third-year business and management student at the Corvinus University of Budapest. I was born in Debrecen, but my family and I moved to Budapest in 2003 and have been living here ever since.
In addition to studying, I also consider sports important. I started playing basketball when I was 4 years old and since September 2020 I have been playing in the basketball team of Közgáz SC and DSK.
In addition to the university, I have been working for a company as a sales trainee since November.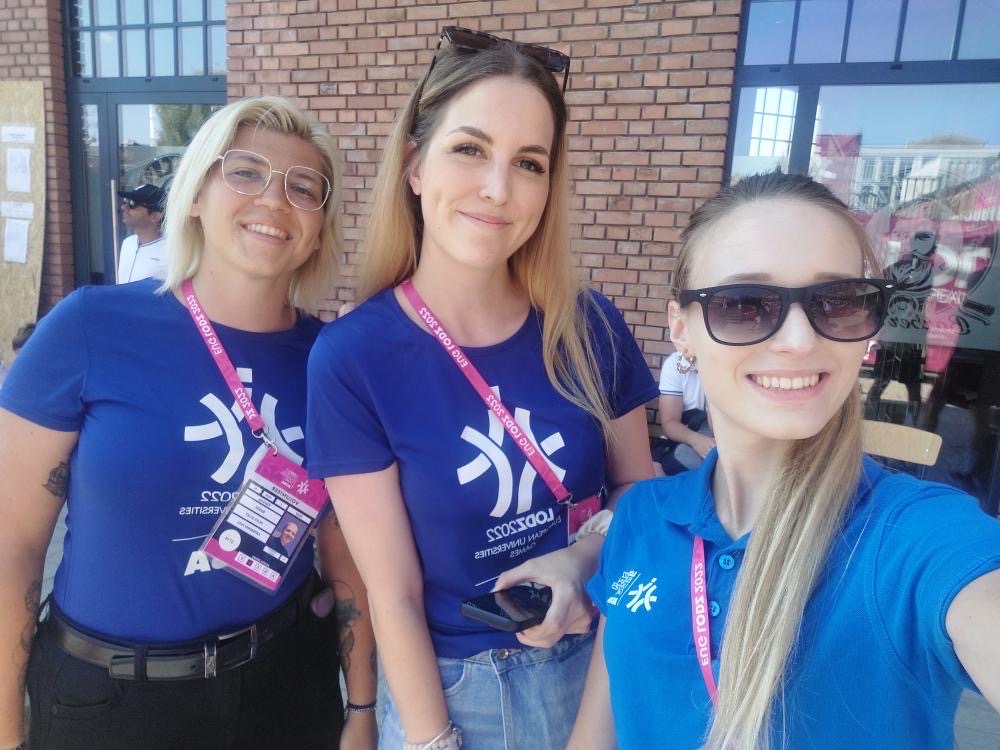 Have you participated in the organization of previous (university) sports events? If so, what are your experiences like?
Between 2020 and 2022, I participated in the organization of several sports events, first as a member of the Event Management Department of the university's Students' Union, and later as the coordinator responsible for events. I was the project manager of several university sports weeks, and I also helped organize a charity run with my work. In the previous two years, I was also responsible for the organization of the Hungarian University - College National Championship (MEFOB) Beach Volleyball Final, which is hosted by the EFOTT Festival every year.
Last year, I participated as a volunteer at the MEFOB Fest in Miskolc in May and also at the European University Games in Poland in July.
During the events, I gathered a lot of experience, and the development of university sports life and the motivation of students became my passion. It would be good to ensure that students don't just see physical education as a compulsory subject that they have to complete over two years. In addition, I would like the number of participants in the events to increase over time and for them to realize what great options they can choose from.
How did you learn about the EUC competition and the volunteer program?
I recently got acquainted with the system of the European University Championship. Previously I "learned" more about the details of the bigger FISU sports events.
On September 10 and 11, 2021, the EUSA General Assembly was held in Budapest, where I not only volunteered, but also had the opportunity to exchange a few words with FISU President Leonz Eder.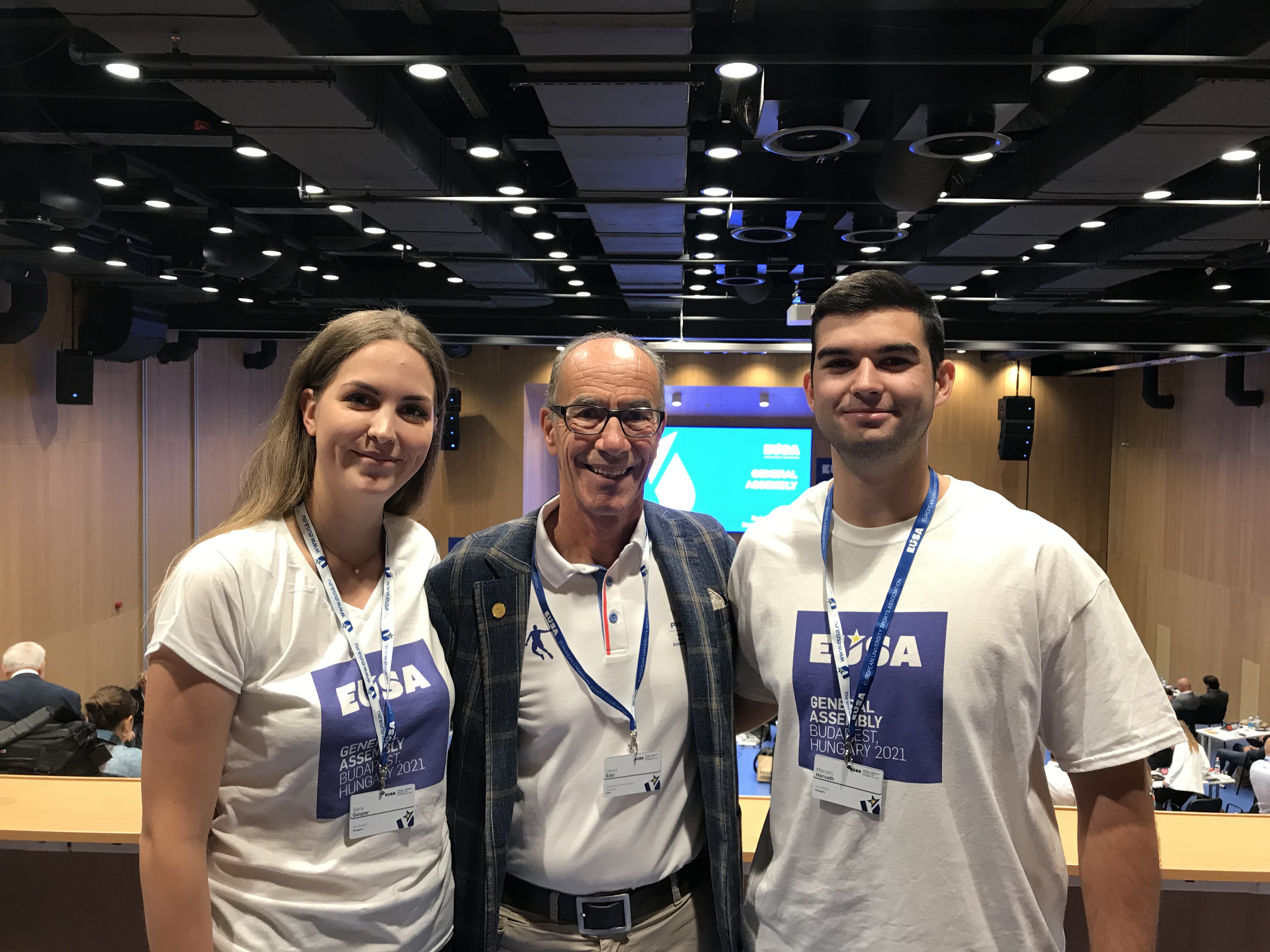 Why did you apply to be a volunteer coordinator?
Last year, I participated as a volunteer in the summer European University Games, which were organized in Łódź, Poland. For me, these were the most beautiful 2 weeks of the summer and I would like to contribute to the fact that the volunteers who come can leave with similar feelings after the event. Furthermore, I am happy to share my experiences and new ideas gained during volunteering with the organizers, thus helping to organize this year's European University Championships in Miskolc, and then the European University Games organized in Hungary in 2024, as high-quality as possible.
What do you look forward to most about volunteering this summer?
This event is a perfect opportunity to meet many new people, and I also like to use my foreign language skills.
I always enjoy working with the organizing committee of Miskolc, and for a minute there was no question in my mind as to whether I would like to take advantage of this opportunity, so I look forward to working together with them.
What would you recommend to those who are thinking about applying?
You shouldn't think, you have to do it! The joint team of volunteers and organizers is a supportive community where not only good friendships can be formed, but we can also give experiences to others while we also enjoy our "work".